Established in 2017, The Monkey Puzzle Tree has carved out a new way to harness creative ideas to produce one-of-a-kind textile designs. Our carefully selected Yorkshire artists celebrate the best of the North of England's creativity, eccentricity and innovation. Drew Millward's 'Hit the North' wallpaper, for example, with its intricate industrial design, is printed on cork. And our subversive 'Body Lace' voile from artist Sarah Jane Parker has erotic nudes hidden beneath its veneer of delicate respectability.

Awarded the Design Guild Mark in 2021 and 2022. Winner of the Hotel Designs Brit List Award for Best in British Product Design in 2021.
Combining our love of colour and pattern with the unique vision of some of the UK's most innovative artists, our exquisite textiles bring story, meaning and beauty into your home. These original pieces have a timeless quality which rises above passing trends, ensuring they will enrich your interior with character, authenticity and a quiet sense of rebellion for many years to come.


Our story
The idea for The Monkey Puzzle Tree came about when our founder, Charlotte Raffo, was chatting to an artist friend about how to put her designs onto fabrics. With a background in textile design, Charlotte realised in that moment that she could establish a new way of creating textiles and wallcoverings – one that put the artist at the heart of the process. And so the concept of The Monkey Puzzle Tree was born.
What's different about us is that every single one of our designs starts with an original piece of art. This means that when you buy one of our luxury fabrics or wallpapers, you're bringing a unique artwork into your home. And for our artists, this means their creativity is supported via the generous royalty we pay.
A different approach
Our unique vision for interiors required a similarly individual name, so our founder Charlotte turned to a childhood favourite of hers – the Monkey Puzzle Tree. Her parents planted this unusual, spiky tree in the garden of their Yorkshire home when Charlotte was born. This strange and defiant-looking tree became a constant presence as she was growing up, even producing tiny tree babies in the year in which Charlotte gave birth to her first child.
This proud and distinctive tree with its optimistic, upturned branches has a timeless but unconventional appeal. The perfect analogy, we think, for our visionary – and yet sometimes subversive – approach to interiors.
So what do we do differently at The Monkey Puzzle Tree? Here it is in a nutshell…
We CREATE highly individual fabrics and wallcoverings, putting art at the heart of our designs. Via unique collaborations with talented artists from England's industrial north, we make joyful textiles that defy passing trends, bringing originality, imagination and beauty to your interior.
We CELEBRATE British design, craftsmanship and manufacturing. All of our designs are made here in the North of England. In fact, many of them are produced in the same mills that have been used for generations by classic textile brands such as Sanderson and William Morris. When you buy from us, you are supporting manufacturing heritage and helping to protect vital, skilled jobs.
We CARE by looking after our artists, our community and our planet. Our generous royalty remuneration recognises the value of our artists' work. And we are fundamentally committed to lowering our carbon footprint by remaining as local and sustainable as possible throughout our design, manufacturing and distribution processes.
Our guiding principles
We believe in design with a conscience which means we run our business according to ethical, environmental and philanthropic principles. We are committed to looking after our community and the natural world, and we champion diversity and inclusion.
We have established four guiding principles which govern everything we do here at The Monkey Puzzle Tree – from the way we seek out our incredible artists to the way we manufacture our textiles. Below, we sum up the four key pillars of our pledge to you…
Ethical & sustainable
As an ethical brand, we promise to make all our fabrics, wallpapers and cushions to the highest possible environmental standards. We are powered by green energy, we reduce our carbon footprint wherever possible, and we use FSC-certified paper for our wallcoverings.
Keeping it local
The connection to manufacturing runs deep within our Yorkshire roots. Our founder, Charlotte, experienced first-hand the decimation of the industry when the Leeds tannery in which she worked closed down in the mid-Noughties. And both her husband and father-in-law once worked in the steel industry. To help celebrate and sustain manufacturing in the North, all our textiles are designed and made within 100 miles of our Leeds studio. Playing our small role in continuing this precious and long-running part of Yorkshire's heritage.
Diversity
We are committed to diversity at The Monkey Puzzle Tree, broadening our approach to ensure that Black, Asian and Minority Ethnic artists are represented within our collective. Taking this approach not only better reflects our diverse community, but also allows us to seek out ever more unusual and inspirational starting points for our designs. We are also fully signed up members of the Design For Diversity pledge established by interior designer Rukmini Patel and interiors journalist Kate Watson-Smyth to address inequalities in the design industry.
Read more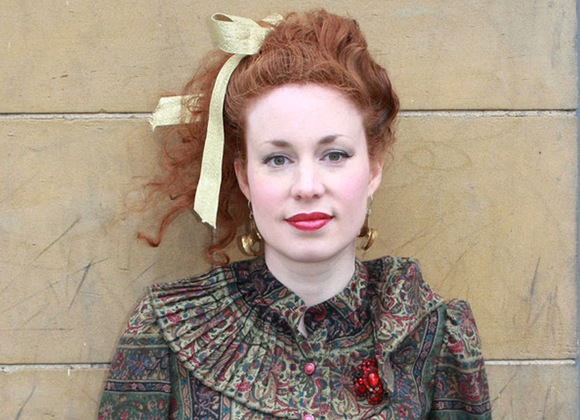 MEET THE MAKER
Charlotte Raffo
I've always been fascinated by interiors. My mum says when I was a child I'd always ask to go to the toilet at people's houses so I could see what the rest of their house looked like. That curiosity has stayed with me to this day.
Our Story
British. Not Brit-ish. Meeting the H+S Standard.
All our partners agree to adhere to and uphold these standards for all products. If a product doesn't meet the Standard, it's not listed. Simple.
Ethical
We're proud to uphold the reputation for quality and ethical standards that 'British Made' implies.
Sustainable
We get really excited when our makers have sustainability at their heart. We love things that are made to last.
Support local
We are here to support our community. We reinvest back into the business so we can assist collaborations and keep telling our maker's stories.