The Hettie collections have been inspired by the wonderful things we see around us everyday.
Classic British accessories, inspired by our local British landscape.
All of the materials used reflect the natural colour tones found within the British countryside. For country style living with high quality, luxury accessories inspired by nature. Themed to evoke our favourite memories, the collections, immersed into all products, are designed to recreate the feeling of bliss drawn from the natural world. Working on an array of eclectic colour palettes infused into each collection, Hettie will be adding in new fabrics, textures and products to mirror the seasons.
Read more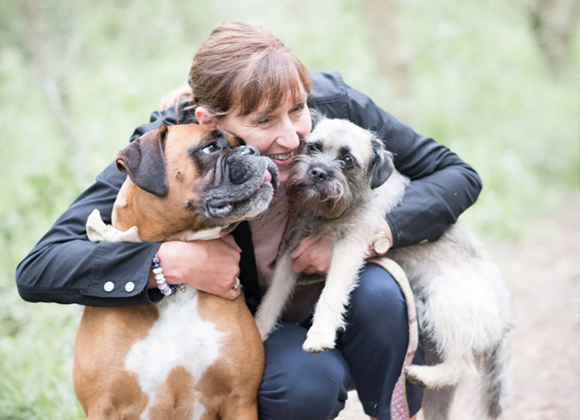 MEET THE MAKER
Sian Reekie
Sian's collections are born from the love and compassion she has for her own family, from grandchildren to her own four-legged fur babies.
"We love to spend time together as a family and enjoy nothing better than all gathering around the table sharing food and laughter. The family is growing steadily with toddlers adding their fun and noise, and of course, our dogs are very much part of everything. We can't imagine not having a dog around, and they have inspired us to include the pet accessories as part of our range.
Hettie was born out of an idea started around the garden table one evening at one of our BBQs. These are something we have regularly, in proper British style 'whatever the weather'. We live in the beautiful countryside in Warwickshire near the river and have many beautiful walks and villages right on our doorstep. We wanted to design and make a country-inspired collection infused with the colours of nature we see all around us every day."
Our Story
British. Not Brit-ish. Meeting the H+S Standard.
All our partners agree to adhere to and uphold these standards for all products. If a product doesn't meet the Standard, it's not listed. Simple.
Ethical
We're proud to uphold the reputation for quality and ethical standards that 'British Made' implies.
Sustainable
We get really excited when our makers have sustainability at their heart. We love things that are made to last.
Support local
We are here to support our community. We reinvest back into the business so we can assist collaborations and keep telling our maker's stories.