The Crayon Bug is run to be eco-conscious; as a mother myself, I want to ensure I am doing everything I can to provide a happy and healthy world for my children's future. To that end, every possible part of my process is plastic free. My crayons are all packaged in reusable & recyclable gift boxes, or natural cotton bags.
The Crayon Bug was a nominee for the Best Newcomer Category in The Independent Awards 2020.
Read more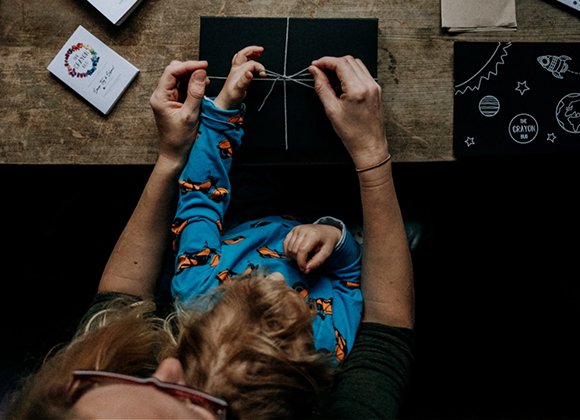 MEET THE MAKER
Rebs Hope
With a background in Art & Design, and graduating with a first class honours degree in Costume Design, it was inevitable that Rebs would end up working in a visual field.
The Crayon Bug was started in the Summer of 2019 in a bid to provide plastic-free party favours for her son's 3rd birthday party.
We hand make our extraordinary crayons from our workshop by the sea in coastal West Wales; with Rebs taking her inspiration from nature, science and her serious love affair with the colour wheel.
Our Story
British. Not Brit-ish. Meeting the H+S Standard.
All our partners agree to adhere to and uphold these standards for all products. If a product doesn't meet the Standard, it's not listed. Simple.
Ethical
We're proud to uphold the reputation for quality and ethical standards that 'British Made' implies.
Sustainable
We get really excited when our makers have sustainability at their heart. We love things that are made to last.
Support local
We are here to support our community. We reinvest back into the business so we can assist collaborations and keep telling our maker's stories.