Tancream has been many years in the making. Without the dedication of the fantastic team behind this revolutionary product, it might never have existed. Find out a little more about the personal stories, hard work, and innovative scientific solutions that brought Tancream to life.
Read more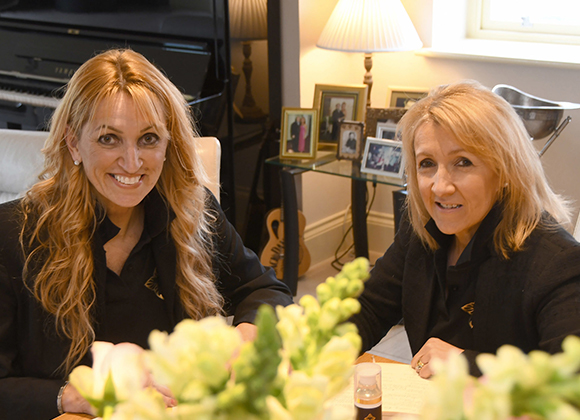 MEET THE MAKER
Gillian Robson and Katy Foxcroft
Gillian Robson
Co-Founder of Tancream, Gillian Robson's life changed dramatically six years ago when she found a mole on her leg that had changed. Within a few days she was undergoing surgery for skin cancer (melanoma) and has had many more moles removed since.
At this time, Gillian was a busy mum running her own successful beauty business. She was advised to wear high protection sun cream SPF50, 5 star UVA, even in winter. As she liked to have a tan, she used fake tan. Rather than using lots of different products in her morning skin care routine, she searched worldwide for a product that she could use every day that did everything. It soon became apparent that there wasn't anything available and so she had a lightbulb moment!
Katy Foxcroft
Gillian teamed up with friend Katy Foxcroft, Co-founder of Tancream and together the pair worked hard to find out how such a formulation could be developed. A long list of requirements for our unique product was presented to various formulators and they all kept pointing them in the direction of suncare expert Dr Jack Ferguson!
Katy has a background in business development, product development, sales & marketing specialising in helping UK manufacturers with patented products by introducing them into retail and distribution. She builds strategic business relationships creating a robust supply chain to ensure stability and a clear strategy for future growth. The pair stocked Tancream in 3 retail stores within a matter of hours of their first production run.
Our Story
British. Not Brit-ish. Meeting the H+S Standard.
All our partners agree to adhere to and uphold these standards for all products. If a product doesn't meet the Standard, it's not listed. Simple.
Ethical
We're proud to uphold the reputation for quality and ethical standards that 'British Made' implies.
Sustainable
We get really excited when our makers have sustainability at their heart. We love things that are made to last.
Support local
We are here to support our community. We reinvest back into the business so we can assist collaborations and keep telling our maker's stories.