Here at Tag Togs we make affordable, funky, bespoke, and made to last items for baby and parent.
We are proud to say we are based in Yorkshire and are a small team of three lovely seamstresses.
All items are handmade to the highest standards using top quality fabrics sourced from local and small independent UK businesses. The fabrics are changed regularly and we don't make in bulk so you can be assured that not everyone will have the same item in the same fabric.
Our Baby and toddler clothes include harem pants, rompers, dresses, romper shorts, shorts, T-shirts and bibs, you will find some of our range here and more will be added as our shop evolves.
This year (2021) we are delighted to have won 2 Made For Mums awards, one was for our eco-friendly re-usable and washable baby wipes and wet bags which you will find on our shop here and also for our stretchy baby sling which can be found on our website. We make a range of baby and toddler slings and carriers which are suitable from birth to toddler and can be found on our website.
We also make lots of baby and toddler clothes to order especially in the larger sizes, if you would like more information please get in touch.
Read more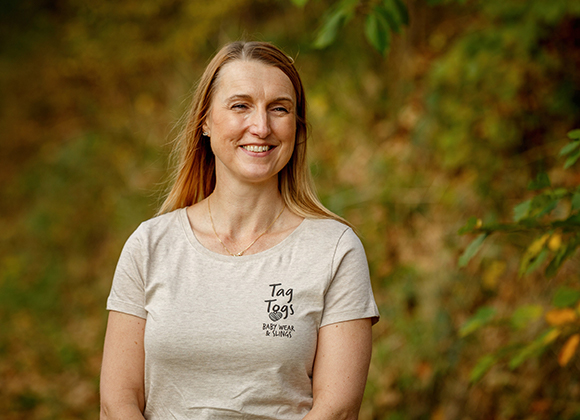 MEET THE MAKER
Amanda Green
I started Tag Togs in 2010 sewing stretchy slings and dribble bibs for my friend's business, before progressing to sewing a variety of items for other small local companies.
In addition to this, I also started reparing carriers, wraps and slings for my local Sling Library, and I also recieved requests from eople to chop down wraps, re-hem and convert wraps to ring slings.
In 2013, I had my second son and needed a sling more than ever, as my new baby wearing store was up and running, adding pressure to the fact that I also had a new baby to look after! The stretchy sling was again a lifesaver, but I needed to get my son onto my back as soon as possible so I could carry on sewing while having him near me.
Our Story
British. Not Brit-ish. Meeting the H+S Standard.
All our partners agree to adhere to and uphold these standards for all products. If a product doesn't meet the Standard, it's not listed. Simple.
Ethical
We're proud to uphold the reputation for quality and ethical standards that 'British Made' implies.
Sustainable
We get really excited when our makers have sustainability at their heart. We love things that are made to last.
Support local
We are here to support our community. We reinvest back into the business so we can assist collaborations and keep telling our maker's stories.