In 1925, Harvey's great great grandfather was surprised to discover bottles of alcohol mysteriously built into the walls of his farm cottage. Legend has it that to avoid high government taxes, rum and other goods were often smuggled into Cape Cornwall by boat and stored in a farm building known as "the Wink". We now use that very same building to lovingly age, mix, spice and bottle our specialist rums. Jack Shannon & Harvey Thomas - Co-Founders of the #capecornwallrumcompany
Read more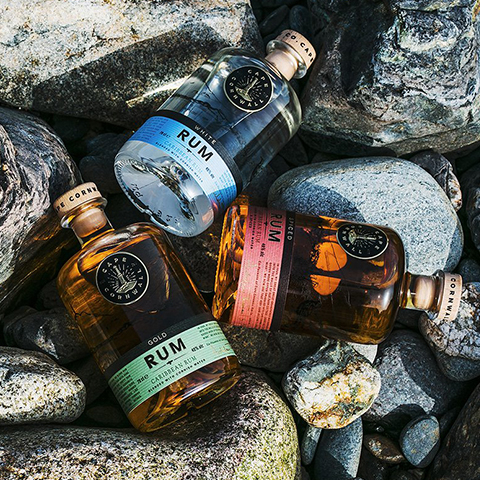 Meet the Maker
Jack Shannon & Harvey Thomas
Jack Shannon & Harvey Thomas are the Co-Founders of the Cape Cornwall Rum. In 1925, Harvey's great great grandfather was surprised to discover bottles of alcohol mysteriously built into the walls of his farm cottage. Legend has it that to avoid high government taxes, rum and other goods were often smuggled into Cape Cornwall by boat and stored in a farm building known as "the Wink".
Our Story
British. Not Brit-ish. Meeting the H+S Standard.
All our partners agree to adhere to and uphold these standards for all products. If a product doesn't meet the Standard, it's not listed. Simple.
Ethical
We're proud to uphold the reputation for quality and ethical standards that 'British Made' implies.
Sustainable
We get really excited when our makers have sustainability at their heart. We love things that are made to last.
Support local
We are here to support our community. We reinvest back into the business so we can assist collaborations and keep telling our maker's stories.