Pure Purpose is a natural skincare brand that promises products that are free of fillers or chemicals—a brand where you do not need to check the label for hidden surprises.
We do not emphasise on a 'ritual' but the end result. We also commit to sustainable and mindful sourcing practices.
Every product we make is filled with carefully chosen natural ingredients - picked for their potent qualities to nourish, purify, treat and beautify; as well as enhance skin's own healing abilities - all without the side effects of harsh and dangerous chemicals.
Read more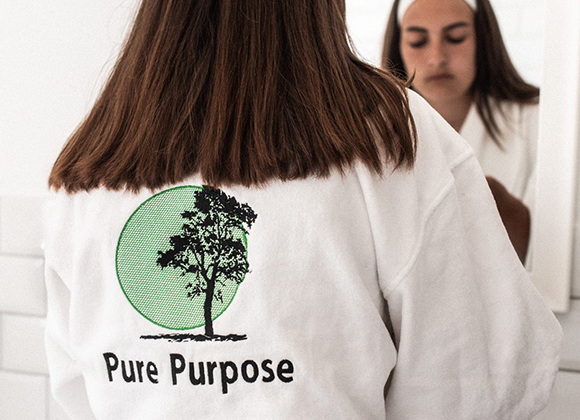 MEET THE MAKER
Magdalena Dabrowska
As a single mother of three children, I have for a long time looked for an idea to start a business to support my family. Most concepts required large sums of money to invest, which I did not have. One day I came across an article about two sisters who started a successful skincare brand – they, just like me, did not have hundreds of thousands to back them up, but were able to start and overcome challenges (I am still working on the latter). That article inspired me.
I started reading, researching and learning – a process which I can only compare to falling in love – I was so engrossed in the world of natural ingredients, herbs, extracts – it was all I thought and talked about for many months. In that period of time, my approach has changed – I was not driven by a need to start and grow a business anymore; I wanted to bring to life products that would use all the amazing natural ingredients – some with a curious history and uses – for everyone to experience and use. Ingredients that I discovered and became captivated by.
My mission is to produce exceptional products, made for real people – affordable, yet adhering to the highest standards. I do not promise miracles, but I do promise products that are therapeutic, effective, organic and full of antioxidants.
Our Story
British. Not Brit-ish. Meeting the H+S Standard.
All our partners agree to adhere to and uphold these standards for all products. If a product doesn't meet the Standard, it's not listed. Simple.
Ethical
We're proud to uphold the reputation for quality and ethical standards that 'British Made' implies.
Sustainable
We get really excited when our makers have sustainability at their heart. We love things that are made to last.
Support local
We are here to support our community. We reinvest back into the business so we can assist collaborations and keep telling our maker's stories.