In the UK, 360 million candles are burned every year. That means there are 360 million empty candle pots lying around or in the bin! Pott have decided to do something about this, so have created a candle where you on need one candle Pott for the rest of your life.
Their ceramic candles are all handthrown in the UK by local artisan potters. All their candles are handmade in the UK using natural rapeseed and coconut wax. They have a range of 100% natural and mixed blend candles.
All their candles are refillable. The scents may change, the seasons may change, but your Pott is with you for life. Which scent will you go for first?
Read more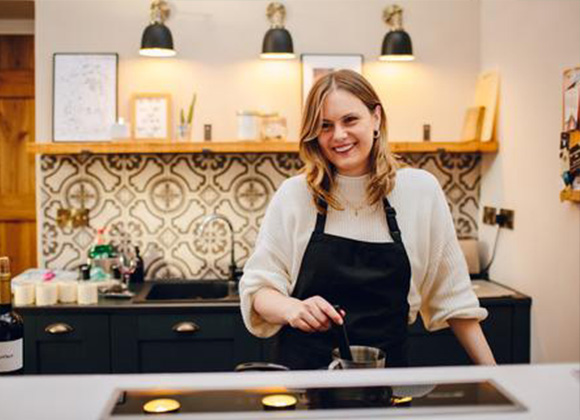 MEET THE MAKER
Ailis Topley
Hey, I'm Ailis. In 2020 I decided to leave my job, move half-way across the world and launch my first business...in the middle of a global pandemic. Yes, some people think I'm mad, but sometimes you have to take a leap of faith and follow your gut. I've been making candles for a little while now, and wanted to combine the best of handmade British design with natural and sustainable ingredients.
Our Story
British. Not Brit-ish. Meeting the H+S Standard.
All our partners agree to adhere to and uphold these standards for all products. If a product doesn't meet the Standard, it's not listed. Simple.
Ethical
We're proud to uphold the reputation for quality and ethical standards that 'British Made' implies.
Sustainable
We get really excited when our makers have sustainability at their heart. We love things that are made to last.
Support local
We are here to support our community. We reinvest back into the business so we can assist collaborations and keep telling our maker's stories.