Our story is first of all based on the hard work and passion of winemaker and owner America Brewer. America originally hails from the Bahia region of Brazil. She now finds herself very happily settled in the English countryside with her husband Nick and daughter Gabby. She spends her days working the vines, alongside her faithful dog Lora, that she first planted back in 2018.
Read more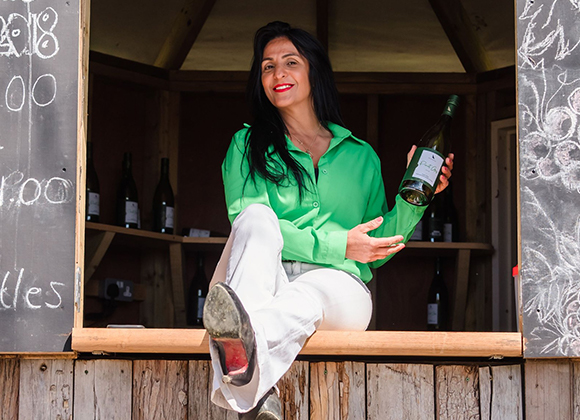 MEET THE MAKER
America Brewer
After travelling the world in search of my diverse roots I found out I am in fact a little bit English by descent and I settled in the heart of the English countryside in East Sussex, on a beautiful farm by the banks of the River Rother, a stone's throw from Bodiam Castle. To me, the Oast house we moved into looked like a princess' castle, but it was once a key part of the economy of the valley that had been owned by Guinness for the farming of hops; the Oast houses themselves were used for drying the hops.
Our Story
British. Not Brit-ish. Meeting the H+S Standard.
All our partners agree to adhere to and uphold these standards for all products. If a product doesn't meet the Standard, it's not listed. Simple.
Ethical
We're proud to uphold the reputation for quality and ethical standards that 'British Made' implies.
Sustainable
We get really excited when our makers have sustainability at their heart. We love things that are made to last.
Support local
We are here to support our community. We reinvest back into the business so we can assist collaborations and keep telling our maker's stories.