Love HeartWood wooden toys, gifts and homeware are handmade in harmony with nature. Every item is designed and made by Liz in her West Berkshire garden workshop from locally grown native timber. A tree is planted for every product sold.
Sustainably sourced healthy, natural materials. 100% plastic free, eco-conscious and vegan friendly.
Read more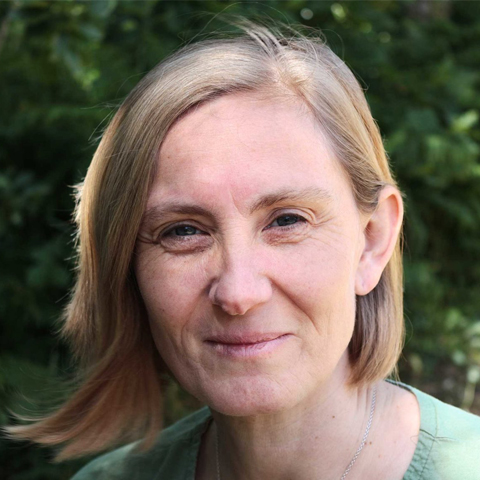 Meet the Maker
Liz Pearson
Hi my name's Liz Pearson. I'm a designer and wood turner based in rural West Berkshire. I find living surrounded by beautiful English woodland invigorating and inspiring. The traditional process of turning everyday objects from locally sourced timber is very rewarding and a little bit magical. Because of my deep passion for preserving the Environment I only work with sustainable natural materials. From these I create toys, gifts and home wares that provide a tangible connection to the natural world.
My work is characterised by its simple forms, celebration of natural materials and an emphasis on tactility.
Turning's my second career. I left a successful 10 year primary teaching career to study Product Design at Central St. Martin's in London. It was amazing being at one of the top creative art & design colleges in the country and it was there that I fell in love with turning.
As the wood spins and the tool cuts the material becomes fluid. Watching the transformation is magical and controlling it makes you the magician.
When I graduated in 2008 I vowed to get my own lathe. Life of course, getting in the way meant that didn't happen until the summer of 2013, when I finally took delivery of my very own lathe the day before my wedding. My husband-to-be joked we'd be setting it up on our honeymoon. He wasn't laughing for long though as that's pretty much what happened.
I'm continually working to improve my turning skills and gain greater control over my material.
I was lucky enough to grow up in a beautiful part of Scotland called Fife, where I spent a lot of my childhood playing imaginative games in the woods. I learned the names of the trees and always felt safe and happy there. That experience has given me a deep emotional connection to wood.
Our Story
British. Not Brit-ish. Meeting the H+S Standard.
All our partners agree to adhere to and uphold these standards for all products. If a product doesn't meet the Standard, it's not listed. Simple.
Ethical
We're proud to uphold the reputation for quality and ethical standards that 'British Made' implies.
Sustainable
We get really excited when our makers have sustainability at their heart. We love things that are made to last.
Support local
We are here to support our community. We reinvest back into the business so we can assist collaborations and keep telling our maker's stories.