LOLA STARR
LOLA STARR is a premium clothing brand designed with the environment and functionality in mind. A proud British brand that champions their local textile industry, crafted by a talented team of skilled designers, pattern cutters, and seamstresses. Made with quality fabrics, all Athleisure wear is made from; ECONYL® regenerated nylon that is entirely made from waste that would otherwise pollute the Earth. Giving you support and coverage in the areas you need it most. All Athleisure wear sets are available in matching junior sizes.
#BeYourOwnStarr
Read more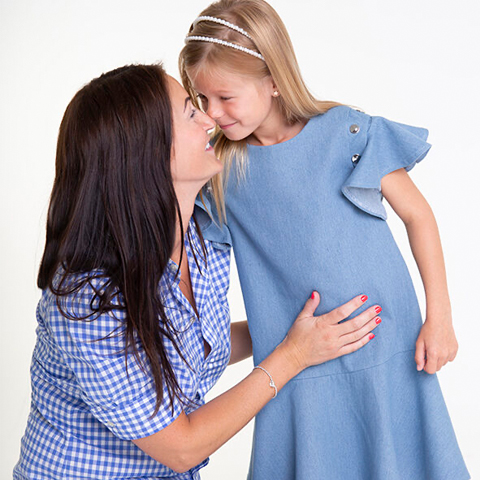 Meet the Maker
Kate Hill
I have been a dress maker and designer for many years and in 2018 I graduated from University in Visual Merchandising & Promotional Design. For my end of year show I designed a dress that had unique features of detachable sleeves, this being my USP and the original dress design.
Once I graduated I developed the brand further and brought it to life, with plenty of research and travelling to trade shows, forums and networking Is how I found all my UK suppliers for materials.
Since the launch of my website in March 2019 I have added more designs, that stay true to Lola Starr ethos, fun, mulitifunctional fashion for children.
Our Story
British. Not Brit-ish. Meeting the H+S Standard.
All our partners agree to adhere to and uphold these standards for all products. If a product doesn't meet the Standard, it's not listed. Simple.
Ethical
We're proud to uphold the reputation for quality and ethical standards that 'British Made' implies.
Sustainable
We get really excited when our makers have sustainability at their heart. We love things that are made to last.
Support local
We are here to support our community. We reinvest back into the business so we can assist collaborations and keep telling our maker's stories.