The kitten vision began many years ago as a glimmer in its founder's eye, but those ambitious thoughts became a reality, when in 2013 the gleaming new kitten beachwear online boutique emerged.
As an online designer beachwear boutique founded out of the dreams of sun-loving, globe-trotting, beach-worshipper gail, kitten's 'mission statement' has always been to cater to the discerning customer through combining a high priority on customer service with luxuriously stylish and quality garments that reflect high aspiration.
Of course, kitten's ever growing collections are borne from the desire to provide chic, sophisticated and aspirational beachwear items to women everywhere and not surprisingly, well deserved holidays and luxury beach escapes are integral to the kitten brand essence and our customers.
Women around the world look forward to their holiday getaways and weekends at the beach; a chance to cast aside their coats, ditch their jumpers and roll out the bright, beautiful and timeless beachwear they dream about all year, relaxing and enjoying the company of friends and family or even just a bit of time to themselves, truly encapsulating what holidays are all about.
So, whether you're looking to make a break for some winter sun or planning ahead for next summer, kitten's impressive array of stunning beachwear will see you turning heads, where ever you decide to escape to.
Read more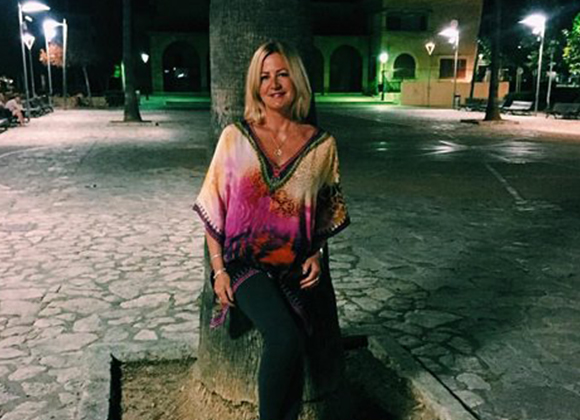 MEET THE MAKER
Gail
With many years of experience in fast paced, high pressure careers, Gail has spent many holidays admiring the vibrant and inspiring luxury beachwear worn on the golden beaches of the world. Swimming in crystal clear waters, enjoying the smell of coconut oil and the sweetness of a cheeky summer cocktail surrounded by the people she cared about, inspired her to continue her love affair with the beach and create her own luxury beachwear boutique.
Undoubtedly, Kitten was created from a passion for beautiful and exquisite beachwear, and promises a unique collection of the most luxurious resortwear of the season, the whole year through.
Our Story
British. Not Brit-ish. Meeting the H+S Standard.
All our partners agree to adhere to and uphold these standards for all products. If a product doesn't meet the Standard, it's not listed. Simple.
Ethical
We're proud to uphold the reputation for quality and ethical standards that 'British Made' implies.
Sustainable
We get really excited when our makers have sustainability at their heart. We love things that are made to last.
Support local
We are here to support our community. We reinvest back into the business so we can assist collaborations and keep telling our maker's stories.