A brave, expressive, personal perfume experience.  
We want to inspire others to use their perfume to experience significant moments more deeply, to capture vivid emotions, and to help tell stories by engaging all the senses. 
 Perfume doesn't have to be a Christmas gift, a huge bottle you tire of before you reach the end, a footnote in your beauty regime. It can and should be more. We are passionate about self-expression and excellence in every facet of our perfumes, committed to protect our planet in the process, and work with the finest established and emerging perfumers as well as expert British suppliers and artisans wherever possible.
 All scents are gender-free, cruelty-free, and planet-friendly - inspired by human nature and intended to celebrate its many nuances. Layerable pairs allow you to celebrate the contradictions within your character by adapting your scent to compliment your mood, environment, and whim - to spark a "that's essentially me in a bottle" moment. A richly told exploration of an emotion or character trait, this storytelling has faithfully inspired the notes in the scents itself - made with the finest ingredients at a high oil concentrate for longevity, they are beautiful worn alone or layered.
Express yourself with scent, contradictions and all. 
Read more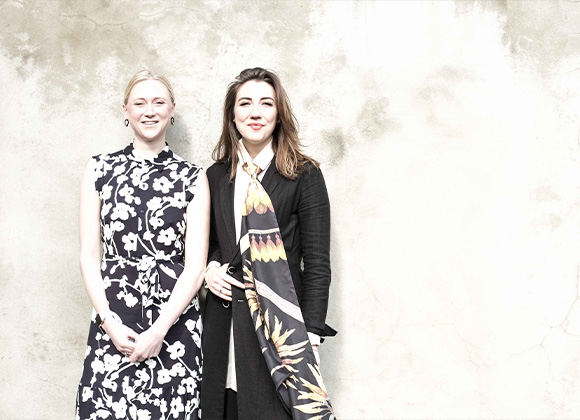 MEET THE MAKER
Annabella and Holly
Annabella
Annabella has always worn scent as a way to tell a story and experience a moment on her terms. The concept of Ilk was defined during her time as a Psychology major where she explored human nature, memory, and identity.
After spending 8 years in advertising working with leading creative agencies to help renowned global brands define themselves - it was time to make the dream a reality and create her own perfume line. Finding a partner in Holly to do this alongside her, was the icing on the cake.
Holly
Contradictions in ILK is Holly's 5th perfume launch to date, including her own brand Memoize London. Holly has 10 years experience behind the scenes of both fragrance production and design, as well as a honed appreciation of the customer experience.
With a talent for spotting a good idea, when Annabella approached her with Ilk, it didn't take more than a couple of tête-à-têtes (and Aperol Spritz!) to come on board.
Our Story
British. Not Brit-ish. Meeting the H+S Standard.
All our partners agree to adhere to and uphold these standards for all products. If a product doesn't meet the Standard, it's not listed. Simple.
Ethical
We're proud to uphold the reputation for quality and ethical standards that 'British Made' implies.
Sustainable
We get really excited when our makers have sustainability at their heart. We love things that are made to last.
Support local
We are here to support our community. We reinvest back into the business so we can assist collaborations and keep telling our maker's stories.