Handmade Jewellery, specialising in pure silver electroformed raw gemstone jewellery, based in Hertfordshire.
Electroforming is a special process of the deposition of metal (99.9% silver) using an electrical current through an electrolyte solution. It takes around 8 hours for a strong layer of silver to form. As the particles of silver are deposited onto the piece, they form organically therefore making a uniquely formed piece every time.
I source my materials from local sellers where possible, obviously the gemstones originally come from all over the world, I do my best to ensure they are responsibly sourced.
I make all of the jewellery myself by hand in my little studio in Hertfordshire.
Read more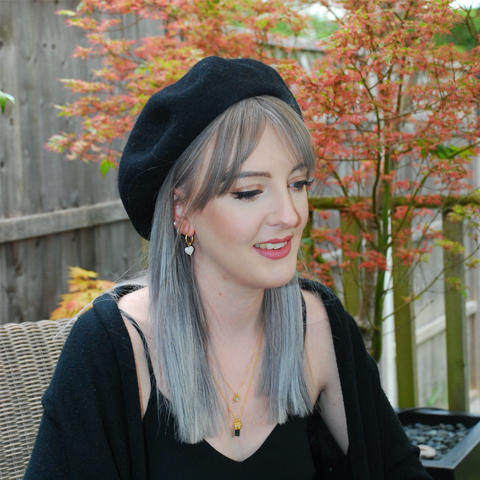 Meet the Maker
Jo Cooper
Jewellery making has always been a passion of mine since I was little. I loved collecting beads and making creations with them. My first ever job was working in a bead shop, which is where I learnt most of the beading techniques I use today. I have always enjoyed wearing eye catching outfits and adorning myself with unique accessories – which I feel has fuelled my love for jewellery making. I studied jewellery making at Camberwell College of the Arts in London, one of the prestigious University of the Arts London colleges. Here I learnt to do silversmithing, as well as using all sorts of materials to make jewellery – I love to use and combine different materials and methods of making jewellery.
Our Story
British. Not Brit-ish. Meeting the H+S Standard.
All our partners agree to adhere to and uphold these standards for all products. If a product doesn't meet the Standard, it's not listed. Simple.
Ethical
We're proud to uphold the reputation for quality and ethical standards that 'British Made' implies.
Sustainable
We get really excited when our makers have sustainability at their heart. We love things that are made to last.
Support local
We are here to support our community. We reinvest back into the business so we can assist collaborations and keep telling our maker's stories.