Creating wonder from waste!
Handcrafted By Ally is family run business based in the Scottish Borders. Initially producing gifts for family & friends, then on to local craft fairs, we have flourished and now ship our wooden beauties nationally.
Our products are created from recycled off cuts supplied by our partnered carpentry company. Other sources include timber extracted from naturally fallen trees milled on the local estate.
As our name suggests, each product is handmade by our master craftsman, which means each item is unique as well as sustainable. A combination of creativity, an appreciation of the grain, endless hours on pinterest and a passion for putting our clients in a state of euphoria, provides the inspiration for what we produce.
We love what we do, and we hope you love your purchase!
Read more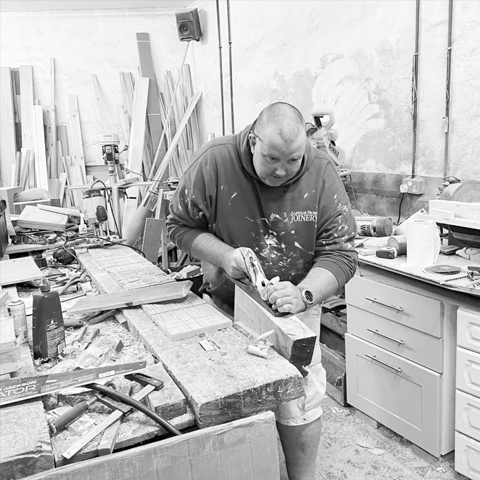 Meet the Maker
Alistair Nichol
Handcrafted By Ally is family run business based in the Scottish Borders. Alistair is our mater craftsman and is responsible for all the creative ideas and products that Handcrafted By Ally offer.
Our Story
British. Not Brit-ish. Meeting the H+S Standard.
All our partners agree to adhere to and uphold these standards for all products. If a product doesn't meet the Standard, it's not listed. Simple.
Ethical
We're proud to uphold the reputation for quality and ethical standards that 'British Made' implies.
Sustainable
We get really excited when our makers have sustainability at their heart. We love things that are made to last.
Support local
We are here to support our community. We reinvest back into the business so we can assist collaborations and keep telling our maker's stories.