We're Gung Ho about fashion that proudly showcases your passions and beliefs. We weave conversation starters into the design of every garment. But we don't stop there. Gung Ho aims to leave as little impact as possible, support wonderful people and champion the charities that work with the issues you are wearing. We truly believe the industry needs to provide sustainable fashion that doesn't compromise on taste and style, whilst inspiring new minds that might not know about these issues in an inclusive way. So let's create a movement that makes it exciting to be part of the change, and ultimately give back positively, one conversation at a time.
Read more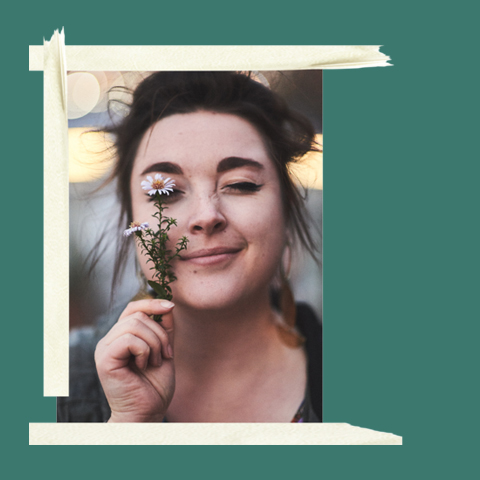 MEET THE MAKER
Sophie Dunster
With a dad who is a zero carbon architect, sustainability has been fairly drummed into founder Sophie from an early age. But without being able to follow in his more scientific, mathematical footsteps, Sophie followed her strength – drawing – to help convey these issues. Starting out, she wanted to become a political artist but after discovering a world of silk screen printing when studying in Brighton, she realised her drawings could become a walking 'talking point'. This way, it wasn't a piece of artwork hanging on a wall for a limited amount of people to see, it became someone's first impression of you - and fashion shouldn't just make you look good, but showcase your values too. And that's when the idea for Gung Ho was born.
Our Story
British. Not Brit-ish. Meeting the H+S Standard.
All our partners agree to adhere to and uphold these standards for all products. If a product doesn't meet the Standard, it's not listed. Simple.
Ethical
We're proud to uphold the reputation for quality and ethical standards that 'British Made' implies.
Sustainable
We get really excited when our makers have sustainability at their heart. We love things that are made to last.
Support local
We are here to support our community. We reinvest back into the business so we can assist collaborations and keep telling our maker's stories.