Georgie Murton is a bespoke tailor and creative with a passion for hand-making garments of exceptional quality and individuality.
After gaining critical acclaim as a tailor, Georgie identified a gap in the market for a forward-thinking lifestyle brand, that embodied her passion for uncompromising quality, whilst remaining individually unique. Georgie Murton was launched to meet that need and boasts a range of hand-made garments and home accessories that are designed for life. Every product is finished to the highest quality and is designed to be durable and seasonally transitional.
Georgie Murton effectively couples Savile Row luxury with everyday practicality, with each finished piece being considered artwork by it's maker. We take pride in everything we do and truly hope that you love our products as much as we do.
Read more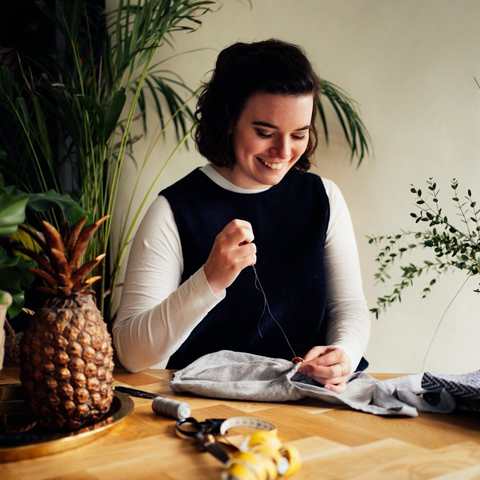 Meet the Maker
Georgie Murton
After leaving school at 18, Georgie pursued her passion for sewing and secured an exclusive apprenticeship as a coatmaker at an internationally renowned Mayfair based tailor. Since 2014, Georgie has perfected her skills whilst working with some of the biggest names in Savile Row and has made exclusive pieces for nobles, gentry, celebrities and bespoke enthusiasts alike.
Our Story
British. Not Brit-ish. Meeting the H+S Standard.
All our partners agree to adhere to and uphold these standards for all products. If a product doesn't meet the Standard, it's not listed. Simple.
Ethical
We're proud to uphold the reputation for quality and ethical standards that 'British Made' implies.
Sustainable
We get really excited when our makers have sustainability at their heart. We love things that are made to last.
Support local
We are here to support our community. We reinvest back into the business so we can assist collaborations and keep telling our maker's stories.