Gamebirds Clothing is proud to design, source our materials and make our products, right here in the UK. We are also proud to focus our efforts solely on ladies!
We hear of more and more ladies looking for something 'different' and not something that is ill-fitting or 'manly'. Being focused on a niche, and with the added benefit of being lady shots ourselves, gives us a great insight into what ladies really want.
We continually strive to design products that not only fit correctly, this sounds like a given but it is actually not always standard in ladies shooting wear, but that have added style and elegance too. Ladies want to be comfortable but also like to look great when they shoot!
We place an enormous amount of importance on the origin of our clothes. Our ethos is all about supporting all things British and we have a firm belief that 'British is Best' when it comes to the quality of clothing. Gamebirds has adopted the 'Brilliantly British' strap line reflecting the pride we have that nearly all of our clothing is made to the highest specs, in the UK, by experts in their field.
Read more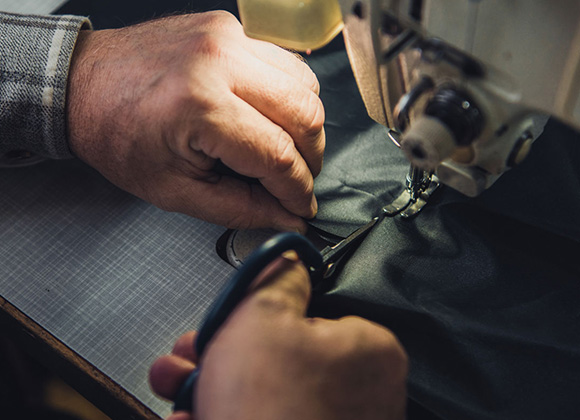 MEET THE MAKER
Cindy and Sarah
After a chance meeting in Russian customs in 2005, Cindy and Sarah became good friends and shooting partners out in the field. They became frustrated with the lack of feminine ladies shooting clothing available so decided to create their own clothing brand.
With the focus on being 'Made in the UK', Gamebirds Clothing now provides fantastic British luxury clothing to ladies all over the world. The brand continues to evolve and grow and we are proud to offer a Brilliantly British luxury lifestyle collection for ladies.
Our Story
British. Not Brit-ish. Meeting the H+S Standard.
All our partners agree to adhere to and uphold these standards for all products. If a product doesn't meet the Standard, it's not listed. Simple.
Ethical
We're proud to uphold the reputation for quality and ethical standards that 'British Made' implies.
Sustainable
We get really excited when our makers have sustainability at their heart. We love things that are made to last.
Support local
We are here to support our community. We reinvest back into the business so we can assist collaborations and keep telling our maker's stories.