Today, a vast amount of information on sustainability is available in the public domain through media reports, activist organisations and even educational institutions.
Back in the 2000s, sources of knowledge were hard to come by. We would speak with the farmers and the manufacturers, who at that time were sceptical in adopting the principles of organic agriculture and fair trade.
My version of sustainability is a lived experience and that instigated a passionate desire to set up and launch Foxology in August 2017. Working hard to offer beautiful and desirable knitted products, that are fit for purpose and cause as little environmental impact as possible.
Read more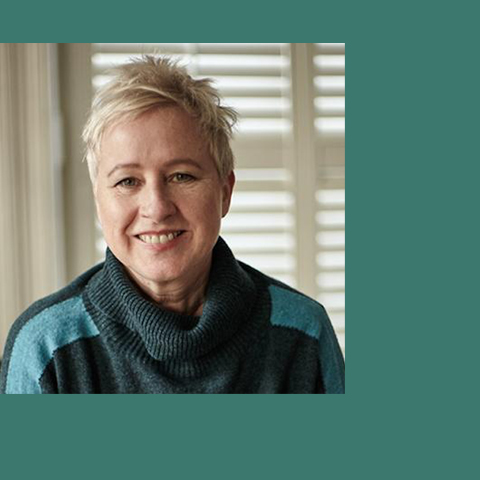 Meet the Maker
Dawn Foxall
I've been in love with fashion and nature for as long as I can remember.
The early childhood memories of the Shropshire countryside where I spent my teens on the farm, riding horses and helping out with the animals and general farm chores. At home, design and tailoring were the dominant themes. Grandad was a cabinet designer for Decca Records, while my mum trained as a tailor, making her own clothes and dressing in the trends of the day. She is still my role model and a fashion queen, who still wont leave the house without her whole outfit matching.
I graduated with a degree in knitting and co-founded a clubwear brand with the unlikely name, 'Cocky's Shed' and which successfully sold throughout the UK, Europe, US and Australia.
I became aware of the the damaging effects of the fashion industry in the 1990's through the efforts of Katherine Hamnett and it was in 2004, that I plugged myself into the organic and ethical ecosystems and set up the business for a clothing and homeware brand named 'Liv'. I loved the experience of travelling to the source of organic cotton fibres and being at the beginnings of what is now a fast-growing movement.
Our Story
British. Not Brit-ish. Meeting the H+S Standard.
All our partners agree to adhere to and uphold these standards for all products. If a product doesn't meet the Standard, it's not listed. Simple.
Ethical
We're proud to uphold the reputation for quality and ethical standards that 'British Made' implies.
Sustainable
We get really excited when our makers have sustainability at their heart. We love things that are made to last.
Support local
We are here to support our community. We reinvest back into the business so we can assist collaborations and keep telling our maker's stories.