We create unique tea blends that are both natural and sustainably packaged.
Each blend targets specific health benefits, educate the consumer on each ingredient and remain entirely eco-friendly.
Our tea bags are made entirely from non-gm sugar cane, containing no plastic and full compostability.
Sustainability is a huge part of what we do. Using only compostable packaging, plastic free tea bags and ethically sourced ingredients.
We want to lead by example as environmentally friendly products and packaging become a mandatory decision for all modern day business owners.
Read more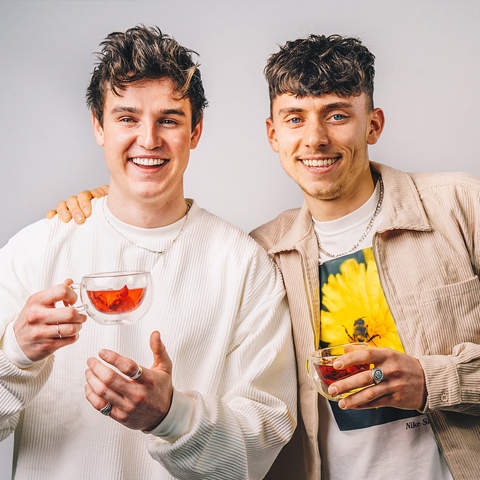 Meet the Makers
Sam Prince and Niall Kiddle
Sam I've been fascinated by the health benefits herbal teas provide, since I stopped drinking coffee four years ago! In my career I've always wanted to develop a sustainable and biodegradable product that can offer high-end ingredients to benefit your everyday life at a reasonable price.
Niall For years I have been obsessed with looking at ways to improve my health using only natural products. My real passion for herbal tea began when I found I could also use it in a way to enhance my performance in sports.
Our Story
British. Not Brit-ish. Meeting the H+S Standard.
All our partners agree to adhere to and uphold these standards for all products. If a product doesn't meet the Standard, it's not listed. Simple.
Ethical
We're proud to uphold the reputation for quality and ethical standards that 'British Made' implies.
Sustainable
We get really excited when our makers have sustainability at their heart. We love things that are made to last.
Support local
We are here to support our community. We reinvest back into the business so we can assist collaborations and keep telling our maker's stories.