On the 1st April 2013 dandi® London's story begins. An idea generated from the desire to solve a problem. Sweat marks and stains, leading to embarrassment and lack of confidence. Businesswomen, co-founders and sisters, Theresa Pope and Hayley Leete knew from first-hand experience how certain situations caused them to sweat and therefore impact how they looked and felt. This inspired them to no longer accept poor quality products that only attempted to solve the problem but develop something that would work 100%.
Their idea was to design an innovative patch that would be applied to your skin rather than your clothing. After several years in R&D they created the dandi® patch, a discreet, comfortable and healthy solution for both men and women. This product holds up to 2,000 times the average amount of underarm sweat, traps odour, prevents sweat marks and stops clothes from staining. dandi® London's underarm patches are thin and effective solutions which contain no parabens or aluminium, making them a healthy alternative to deodorants and anti-perspirants. No more embarrassment #nosweat.
Fast forward to present day and dandi® London now sells their products in over 40 countries and has increased their product range to include: dandi® patch (made in the UK), dandi® pad, dandi® painless hair remover and dandi® nipple covers. The companies ethos is very much about providing small solutions to big problems, something they will continue to do as they add to their range and expand the brand globally.
Read more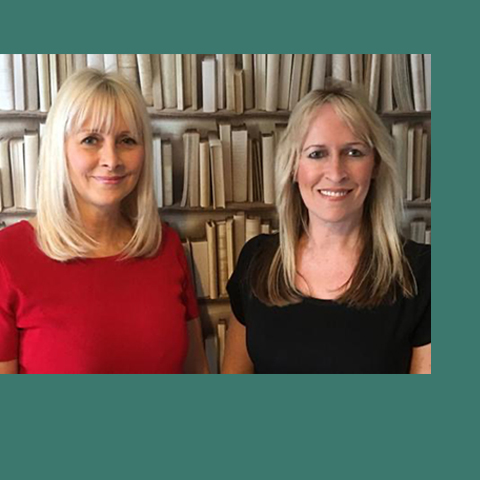 Meet the Maker
Theresa Pope and Hayley Leete
As businesswomen, co-founders and sisters, Theresa Pope and Hayley Leete knew from first-hand experience how stressful meetings and interactions could leave their mark.
Personal experience proved how underarm sweat stains cause embarrassment and unease both for the sufferer and also for the people around them, but rarely was anything said about it. If people weren't willing to discuss the problem, they thought, it was even less likely they would ever do anything about it.
A short while later they were watching an episode of the Ellen Show starring Halle Berry. They noticed, along with all the other viewers, that Halle Berry was really suffering from underarm sweat, visibly staining her khaki top. It made them think that if someone with Halle Berry's resources couldn't find a solution, and had to go through that on live TV, then what chance did anyone else have!
This inspired them to do some more research. After searching the internet, reading through the hundreds of forums and trawling through the many inconspicuous, uncomfortable, and ineffective products on the market, they decided something needed to be done.
Further research quickly showed them just how disastrous an effect excessive sweating can have on a person's confidence, abilities and the kind of strains it puts on everyday life. It is more of a problem than most people realise and they were convinced that a discreet, comfortable and healthy solution was needed; hence the idea of dandi® patch was born.
After a few years of being at market, the sisters have decided it's time to start expanding their product range. They have been working on the dandi® pad – this new product will join the dandi® London range, to provide a high quality sweat solution that sticks to the inside of clothing!
Our Story
British. Not Brit-ish. Meeting the H+S Standard.
All our partners agree to adhere to and uphold these standards for all products. If a product doesn't meet the Standard, it's not listed. Simple.
Ethical
We're proud to uphold the reputation for quality and ethical standards that 'British Made' implies.
Sustainable
We get really excited when our makers have sustainability at their heart. We love things that are made to last.
Support local
We are here to support our community. We reinvest back into the business so we can assist collaborations and keep telling our maker's stories.