We have two acres of Pinot Noir and Chardonnay grapes planted in 2014, all tended by hand to ensure perfect grapes for high end wine. We planted with champagne method English sparkling wine in mind but a favourable climate and wonderful terroir means we've now started producing a couple of different wines each year, including a still rose. At harvest time, we put the call out for help and now have a group of loyal pickers from the village and around who have been with us since our first harvest in 2017.
Our wine is produced for us by Oxney vineyard in East Sussex. With a modern winery and a talented wine maker, they transform our grapes into the very best wines.
Finally, we bring the finished wine back to Brabourne to sell - mostly directly to consumers.
We welcome visitors to our vineyard. We love to share our beautiful, tranquil location with small groups and it helps remind us just how lucky we are so if you are in this neck of the woods, do give us a call!
Read more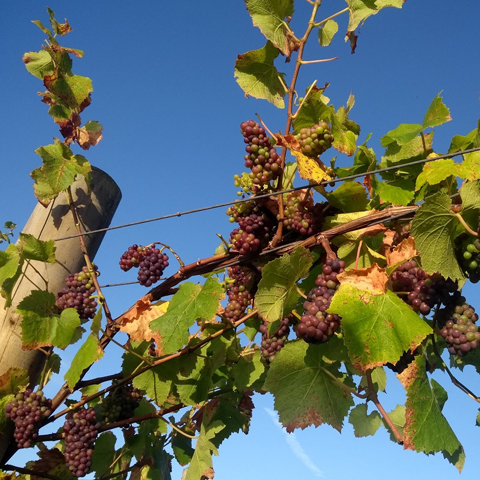 Meet the Maker
Hester Fenwick
As a small, family run vineyard, all of our vines are lovingly tended by hand. Growing mostly Pinot Noir grapes with just a few rows of Chardonnay, we focus only on premium wines.
With just over two acres of land under vine, we are able to tend all the vines personally. Our vines were planted in 2014 with the first harvest in 2017 followed by a bumper crop in 2018. Our grapes are all hand picked by friends and family, carefully selecting only the best for wine.
Our Story
British. Not Brit-ish. Meeting the H+S Standard.
All our partners agree to adhere to and uphold these standards for all products. If a product doesn't meet the Standard, it's not listed. Simple.
Ethical
We're proud to uphold the reputation for quality and ethical standards that 'British Made' implies.
Sustainable
We get really excited when our makers have sustainability at their heart. We love things that are made to last.
Support local
We are here to support our community. We reinvest back into the business so we can assist collaborations and keep telling our maker's stories.