Blackdown Ridge Estate sits at 440 feet above sea level in the Sussex Weald, enjoying extraordinary views over the South Downs National Park.
Here we have planted vines to create fine English wines, taking advantage of the superb location and conditions.
The wines of Blackdown Ridge Estate are the result of the vision of owner, Professor Martin Cook, who has lived on the estate for 25 years. A passionate wine-lover, Martin was inspired to create his vineyard when an Italian family friend and winemaker, Antonio, suggested that the beautiful, serene south-facing slopes of Blackdown would be perfect for growing vines.
Antonio's words inspired Martin to realise the potential of the estate and the first vines were planted in 2010. The soil of the Sussex Weald shares much with the terroir of the Champagne region of France, and this influenced our plantings of the classic sparkling wine varietals: Pinot Noir, Pinot Meunier and Chardonnay. These have been used to create our first sparkling wine, released in 2015.
Martin is passionate that his wines should be an accurate and authentic reflection of the land.
Blackdown Ridge Vineyard benefits from its unique location on a high south-facing slopes between the North Downs and the magnificent South Downs National Park. This unique dual influence brings balance and equilibrium to his wines.
After decades of working as a histopathologist specialising in melanomas Martin realised his vision to make exceptional English wines. His passion has driven him to strike out on his own in a daring project where he will finally have the freedom to make his own wines of distinction with the help of renowned consulting oenologist, Kieron Atkinson.
The grapes planted for our range of still wines include the aromatic Bacchus for our single varietal English white wine, Triomphe and more recently, Sauvignon Blanc.
We have 10.5 acres currently planted to vines which are nurtured throughout the growing year with an environmentally sensitive philosophy to viticulture that ensures optimum ripeness, yield and fruit quality.
Each vintage allows us to learn and improve, so much so that we now enter international competitions in order to measure ourselves against the very best. We are very proud of what we have achieved in so little time, but we're also continually aiming to refine and exceed expectations.
Read more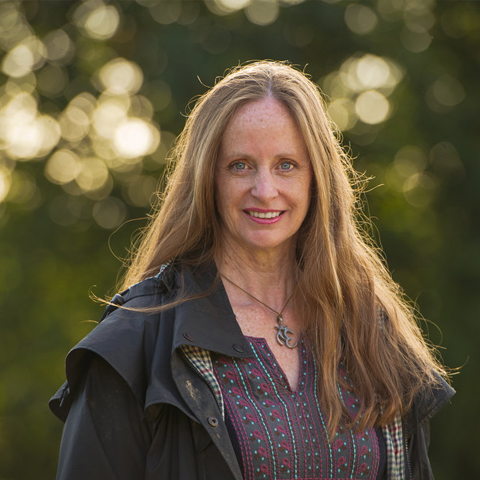 Meet the Maker
Lucinda Colucci
Lucinda Colucci joined the company in 2016 as Business Development Manager never having worked in the wine industry before. She had previously worked for the Professor Martin Cook within the NHS for 8 years. Lucinda loves new challenges and so therefore couldn't resist opportunity - NHS or vineyard? She hasn't regretted it for a moment ever since.
Our Story
British. Not Brit-ish. Meeting the H+S Standard.
All our partners agree to adhere to and uphold these standards for all products. If a product doesn't meet the Standard, it's not listed. Simple.
Ethical
We're proud to uphold the reputation for quality and ethical standards that 'British Made' implies.
Sustainable
We get really excited when our makers have sustainability at their heart. We love things that are made to last.
Support local
We are here to support our community. We reinvest back into the business so we can assist collaborations and keep telling our maker's stories.