From original source to the final product, we at Bear Essentials go above and beyond to ensure every step we take in our craft is to minimize the impact we have on our planet. From sustainable forestry to recycled pellets all our beautiful accessories are handcrafted using natural materials, making every item unique with each piece cut. We also commit to planting a tree for every purchase made as we believe in replenishing the materials we use. Our product range aims to promote the conservation of our planet by reducing plastic production and using alternative natural materials wherever possible.
Read more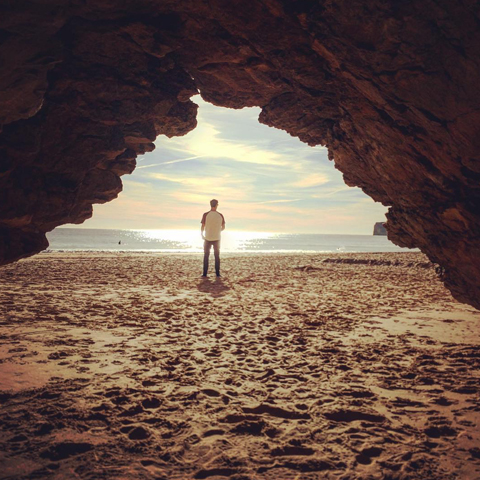 Meet the maker
Joshua Elleray
With a passion for sustainable design and a masters degree in Architecture, I utilised my knowledge of materials and machinery to create products that provide sustainable alternatives to your everyday fashion accessories. From a young age, I have been passionate about travelling and love to be by the sea. Noticing the amount of plastic waste being produced inspired me to live a Plastic Free Life wherever possible and eventually led me to create my products that could utilise the natural materials we are surrounded by rather than producing poly-plastics that do greater harm than good.
I've been designing and developing the products for 5 years alongside my University Degree utilising the workshops and machinery available to me. This has allowed me to create a whole range of products that are not only sustainable but premium quality. The design process is unique to the brand and unmatched by any other companies.
Our Story
British. Not Brit-ish. Meeting the H+S Standard.
All our partners agree to adhere to and uphold these standards for all products. If a product doesn't meet the Standard, it's not listed. Simple.
Ethical
We're proud to uphold the reputation for quality and ethical standards that 'British Made' implies.
Sustainable
We get really excited when our makers have sustainability at their heart. We love things that are made to last.
Support local
We are here to support our community. We reinvest back into the business so we can assist collaborations and keep telling our maker's stories.